CII & ShaPoLi integrated
Green Shipping Technology
Eefting Energy has equipped more than 300 ships with fuel efficiency monitoring systems.
We deliver all necessary products for fuel efficiency monitoring and fleet performance analysis at a competitive rate.
From fuel oil meters and torque meters of renowned manufacturers to in house developed fuel efficiency monitoring systems and online analysis software.
We constantly seek to improve our products and services to provide you with up to date technology to stay ahead of your competition. Improve sustainable shipping with our products and expertise.
Marine Fuel Efficiency Monitoring
Bunker Monitoring
ShaPoLi
SEEMP competability
Emission Reporting
CII & EEXI integrations
Accurate ETA calculations
Real Time Reports / Detailed Insights
Dynamic Trim
Numerous data variables included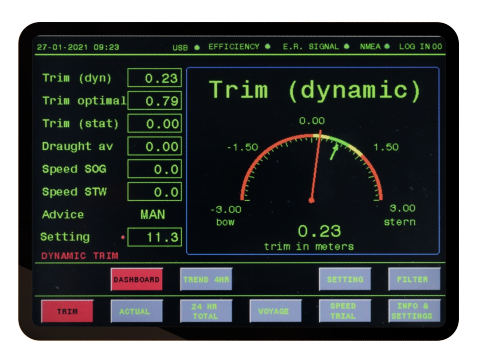 Watch our promovideo
Discover how our system can change your fuel efficiency.