Some features and benefits
EASY INSTALLATION
Rotating collar and stationary power coil are split and bolt together around the shaft. Shaft modification is not required.
CONVENIENT CALIBRATION
Use torque meter at factory settings or utilize easy scaling and adjustment tools. No tuning required.
RELIABLE OPERATION
Inductive power and data transfer with generous clearance between stationary and rotating parts.
No wear surfaces.
DIGITAL DATA TRANSMISSION
Delivers a clean, noise-free data signal with 14-bit resolution. Robust construction Sturdy hardware and electronics, built for demanding environmental conditions.
ON-BOARD INTELLIGENCE
System status indicators confirm proper operation and aid in troubleshooting.
Power and data
Our torque meter features
Our torque meter features inductive (non-contact) power and data transfer for continuous operation. It is designed for applications that require ongoing measurement of shaft torque and/or shaft power. The equipment is custom-machined to install on shafts up to 1,300 mm in diameter. Machine disassembly is not required for installation. The microprocessor-based system features 14-bit signal processing to provide precise, reliable data in real time during actual machine operation.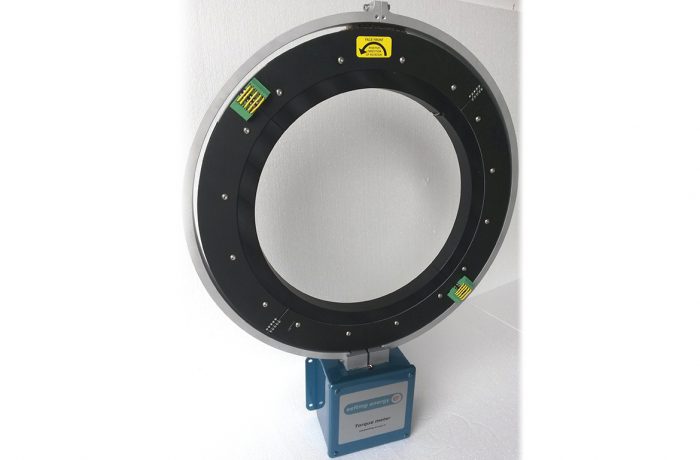 Watch our promovideo
Discover how our system can change your fuel efficiency.